Openmind Projects Center in Thailand
A Training Center for Openmind Projects Trainees and Campers. A hub for Volunteers, Backpackers and Travellers.
Once upon a time, in the heart of Indochina, we were looking to find ways to help village girls and boys access improved learning opportunities using IT and the Internet. Now we have our base here, in the poor northeast of Thailand, Isaan.
Our center is where young trainees and campers from Thailand, Laos and Myanmar come to improve their skills. Trainees stay for a year or more. Campers come for weeklong Learning Camps.

Our center is where we welcome new volunteers to prepare for volunteering, to learn about Thai culture and language, have the opportunity to work with an NGO. This is where many volunteers come to help trainees learn, to teach in schools, volunteer in local projects or help us improve our work in the office.

Other travelers and backpackers are also welcome to come and visit us to learn more about our work, or to volunteer for a few days, a week or more.
We are a small NGO, with many good people, trainees, campers, volunteers, travellers and backpackers: a place, a hub, a meeting place for all! Students, seniors, working volunteers and families, including children, find meaningful volunteer activities with us.
Watch volunteer Adele's video Life at our Center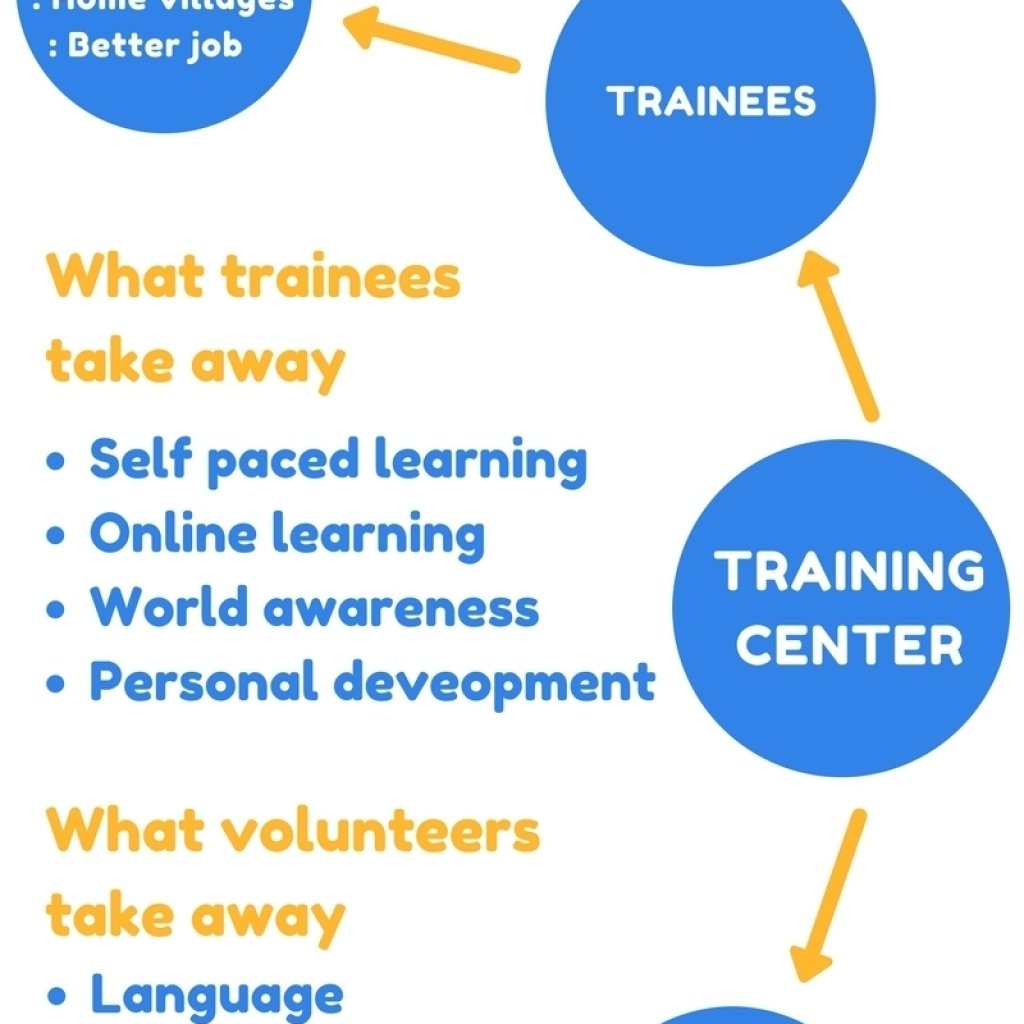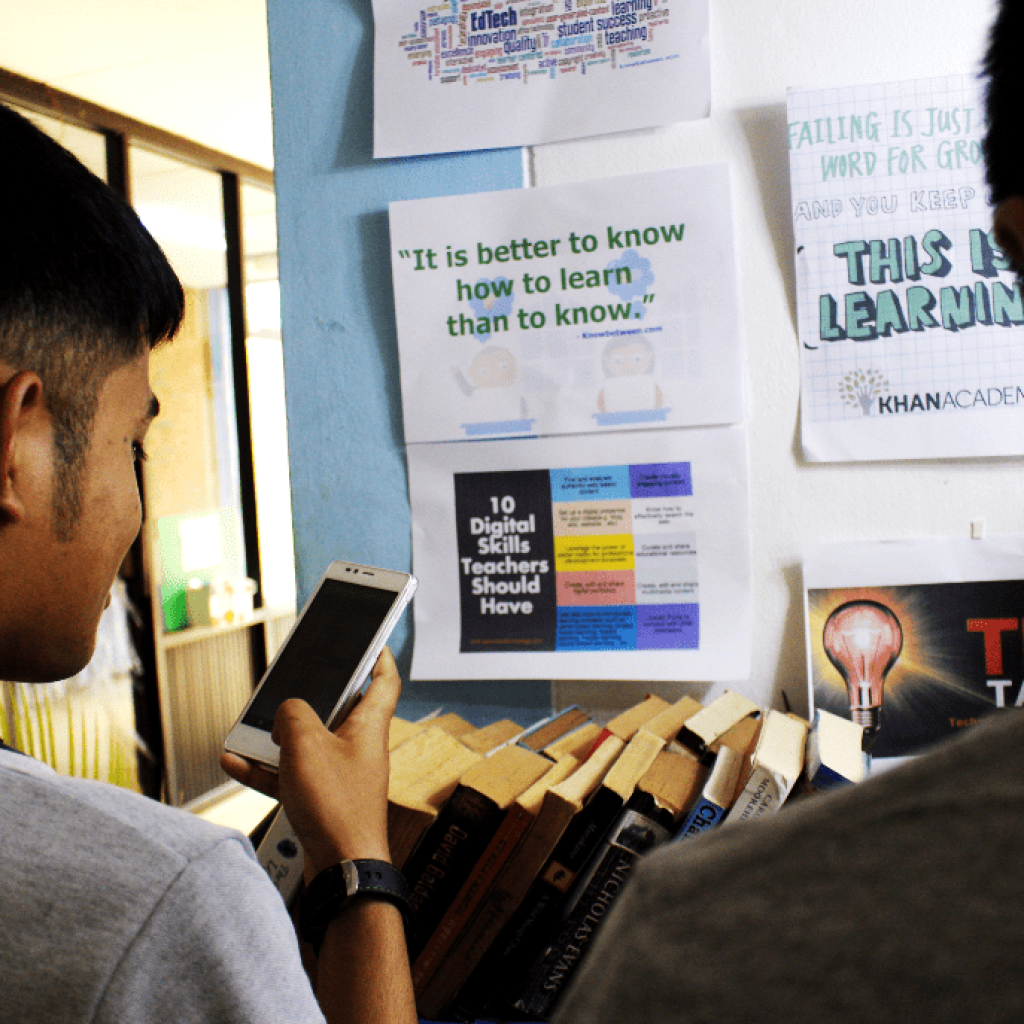 Openmind Projects Trainees and Campers
Our trainees and campers come from Thailand, Laos and Myanmar, from villages and rice farmer families.
Our trainees come on a rotating basis and stay for long periods – a year or more. Our campers come for week-long camps and some come back later as trainees.
They learn English, IT and important life skills using our 'Learning By Doing' method, together and with us and our volunteers. Since they come from poor families, they are not asked to pay anything, however everybody in the community joins to keep our Center clean and tidy.
Trainee Akhom from Laos:  "At Openmind Center we learn from each other, how to speak English, make presentations. We learn how to use computers and to learn online. We learn a lot together!
We arrange popular Holiday and Learning Camps at our Center and, when we have sponsors, Mobile Camps in the Thai-Myanmar Mountains, for ethnic minorities, migrant and refugee children.
Our Center is a nice but simple home and training center for trainees, staff and volunteers. Travellers and backpackers are also welcome. Rooms are shared. Some volunteers may decide to choose a nice guesthouse or rent a room for more privacy.
The Center has two houses; in the first you find an office for staff and a training room for trainees, simple bathrooms and some bedrooms. The second house where volunteers and trainees stay consists of bedrooms with bunk beds and a bathroom.
The kitchen and dining area is in the open (no walls) but under a roof, of course. In addition, in the evenings we have a small BBQ shop where passersby can pick up our special grilled dishes.
Also outside you find a small terrace, a ball court and an organic garden where trainees grow our own vegetables. Everybody helps with cooking and cleaning!
Free Wi-Fi 24/7 and movie nights available.
What Volunteers Do
Work with our trainees and campers!
Train our trainees all year round. Train our campers during their school holidays. We are a learning-by-doing community. How you help can be tailored to your individual skills and interests. It always includes English and IT training, though. We practice task-problem-based learning since, to solve a problem, you need to learn many skills simultaneously, including English and to how search for information online. Trainees demonstrate to volunteers what they learned with fellow trainees and friends online.
Volunteer at local projects
Teach at a school or temple, help village weavers or volunteer at a juvenile detention center. Experience life at a school. Teach kids at a small school in town, a nearby village or temple school. Help village women develop and sell their handicrafts. Take care of children at a nursery or orphanage. Volunteer at the hospital or work with the municipality on environmental or education issues. Maybe help the tourist police.
Bringing special volunteer skills?  
We need volunteers and interns with skills in IT, website design and development, social media, grant writing and fundraising skills, and farming and construction.
Prepare to volunteer 
Training for preparing to volunteer overseas is important! New volunteers are welcome to spend free training days at our Center. Learn about local culture, language, teaching, volunteer work: a kick-start and stepping-stone into a great learning experience!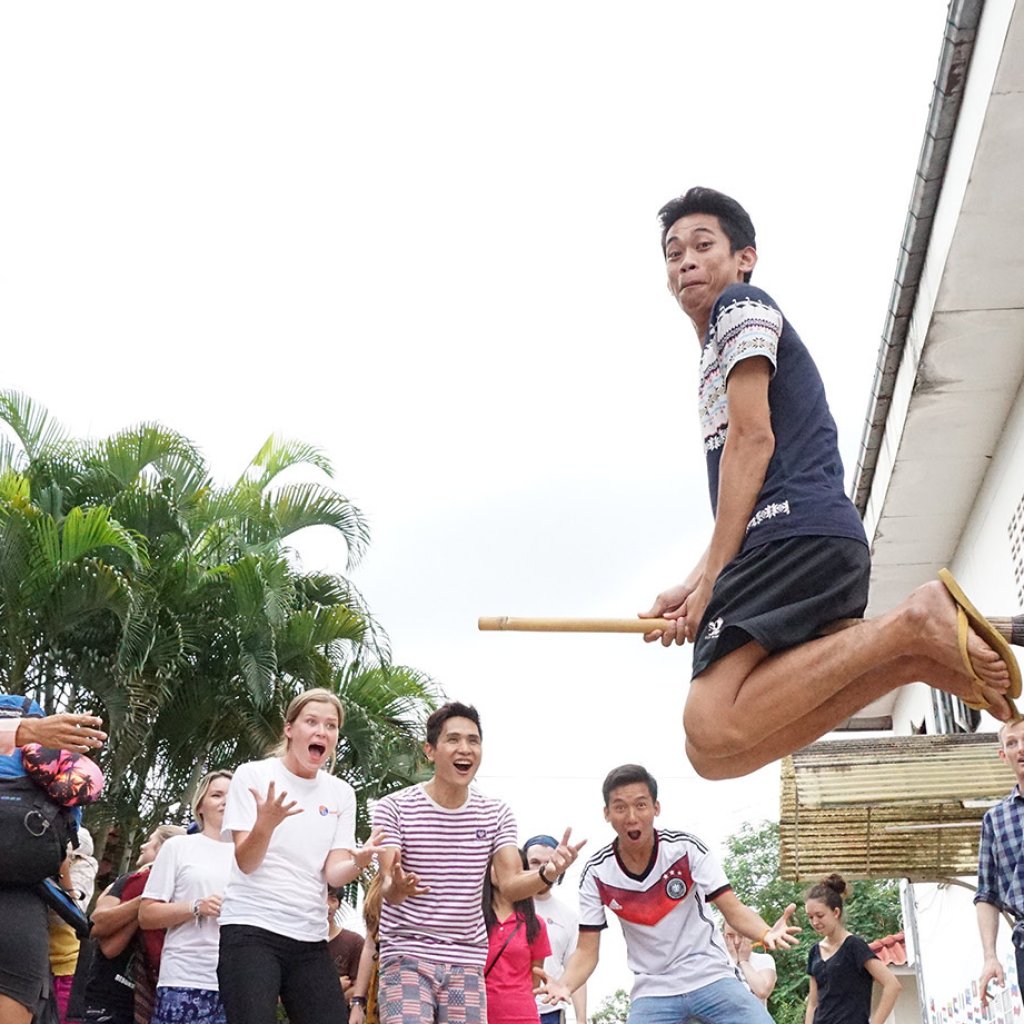 Volunteers, travellers, backpackers, explore the northeast of Thailand and Laos!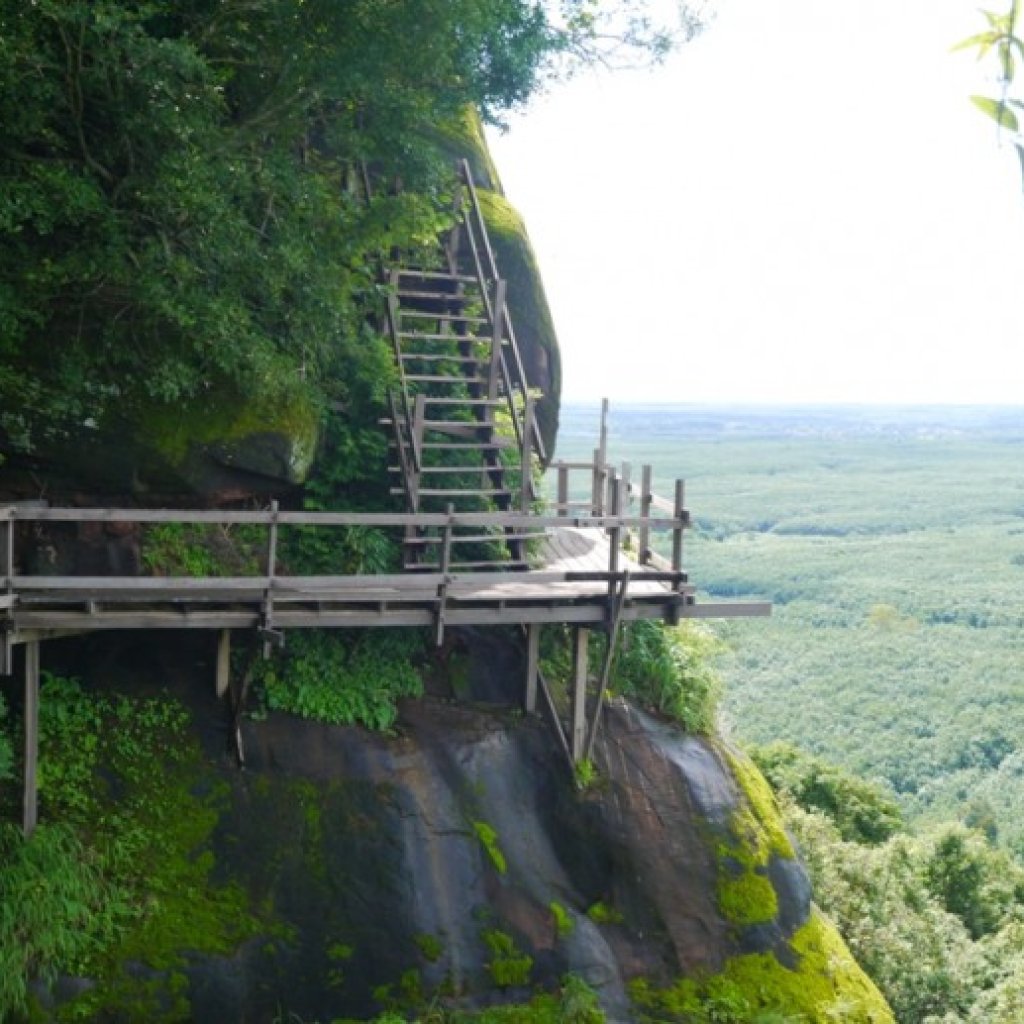 Explore Northeast Thailand and Laos with Openmind Projects
Explore this unique culture, the place where Thai, Lao, Chinese and Vietnamese cultures meet. Learn about culture and language with Openmind Projects. Learn to cook Thai and Lao food. Visit the families of our trainees! Experience village life!
Our Center in Nong Khai, a border town on the Mekong River, is the gateway to Laos, ideal for excursions and cross-cultural encounters.
Tour Nong Khai with our trainees. Explore the Sala Kaeow Khu Sculpture Park with the amazing Buddhist and Hindu statues. Visit the Royal Wat Pochai temple with the Golden Buddha. Discover the world's largest fresh water fish at the Aquarium.

Enjoy a spicy meal at our Center. Relax by the river, watch the sunset over the Mekong and Laos! Don't miss the Saturday Night Market by the river selling strawberries, traditional sweets, crickets, clothes, bags and much more. Play ball, swim, jog or go biking along the river.

 

Outside town, drive along the Mekong River, visit scenic waterfalls and mountain temples. Go wild elephant trekking! Dare to climb the Phu Tok Mountain – according to the National Geographic one of the scariest walks in the world, with incredible views from the top! Take a boat trip on the Mekong or on the amazing million pink lotus flower lakes.