Volunteer in Cambodia with a local NGO
Go to Cambodia as a volunteer with Openmind Projects. Make an impact! Teach English or IT to village children!
Welcome to another beautiful Southeast Asian country with a people boasting an ancient culture and a proud history, the Khmer Empire! The famous Angkor Wat is the world-famous testimony to this magnificent but long-gone empire that once dominated Southeast Asia!
Cambodia: a country of beauty, culture and nature but also of tragedy!
Beautiful beaches and steaming jungles – but threatened. A country of rich but also of poor – people left behind in the villages.
Cambodia was once a French colony, part of French Indochina, and later ended up a victim in the Vietnam War. This led to the horrors of the Khmer Rouge, with millions disappearing forever in the 'killing fields'.
Many years later, landmines still exact a toll on farmers working their land.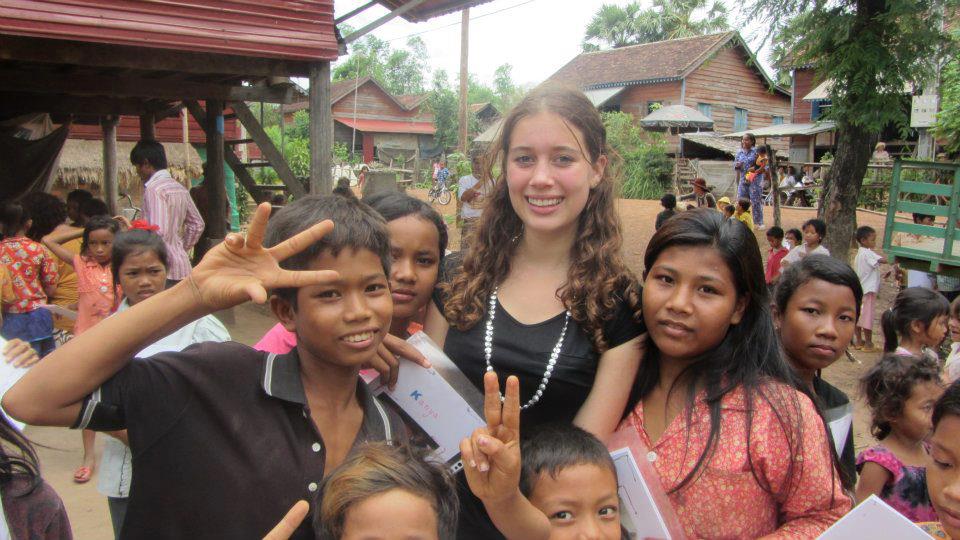 Why volunteer in Cambodia
Diminishing jungles and wildlife bear witness to a Cambodia where rapid economic development takes precedence over nature and conservation for future generations, whilst leaving the poor behind!
The Khmer Rouge left the people in severe poverty. Almost all of the country's teachers and doctors were executed by the Khmer Rouge! Unexploded bombs still leave many disabled. AIDS has left many children orphaned.
Exports of natural sources and tourism grow the economy but benefit only a few, the urban political elite, leaving the rural and urban poor behind.
Education is the key to change and equality. As a volunteer in Cambodia, you can make your impact!
Cambodia is still a beautiful, fairy tale country, with its azure-blue seas, pristine beaches, lush jungles and typical Khmer sandstone temples. Asian and Western visitors flock to visit Cambodia and its wonders. Volunteers can enjoy all this, whilst making a significant impact on the lives of the people there.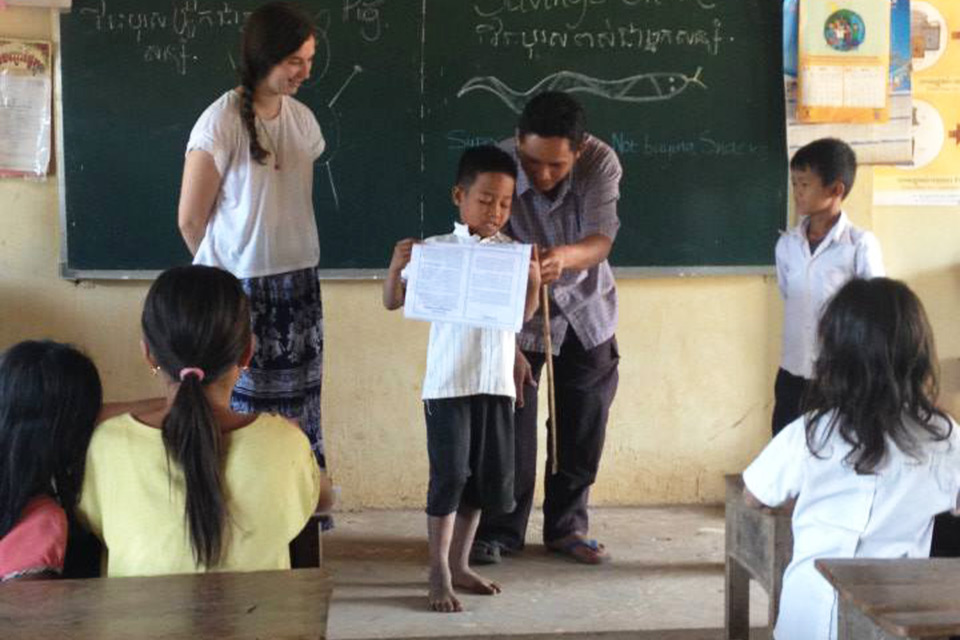 Volunteer in Cambodia with Openmind Projects
Openmind Projects work with local people and also invite young people from Cambodia to become trainees at our Center in Thailand. We and our volunteers support locally-run projects. Teach English at a village school or volunteer at a home for orphans.
Openmind Projects supports a village and community project in Cambodia. Volunteers teach English and sometimes IT to young smiling children in villages schools that don't have an English teacher.
Some volunteers have supported the community in other ways too, by donating computers and other materials. There are many ways you can help village children!
Qualified volunteers may join an Australian-supported home for street children and orphans.
These provide an amazing chance for the open-minded volunteer to get immersed in local Cambodia culture.
Ask Us to volunteer in Cambodia.