Unique internship abroad opportunities with a nonprofit, NGO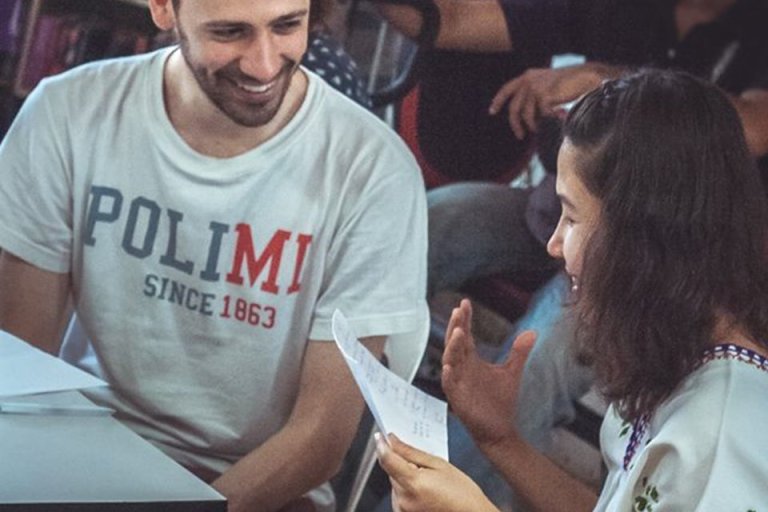 Unique internship opportunities abroad
with an NGO in Thailand 
Intern, study abroad, with OpenmindProjects, a non-profit, NGO
Are you studying at a university or college? Is an internship is included in your program? If so, you can do it with us! Combine volunteering with your internship, a great experience and opportunity with an NGO, charity. Study, learn and gain practical, volunteer and cross culture experience with us.
We help you, discuss and agree on your intern work with you and your university or institution. You work in one of our projects and get opportunities to teach local students,  work with social media, fundraising. We discuss and plan what you will do together. We support you during your internship, help gather information and find people for you to interview, more. After your internship you may need a document from for our school, we fill in, sign. Please note, you can apply for funding, a scholarship, to volunteer in connection with your thesis! And we can help you.
Benefits for all. Contribute to addressing social and environmental problems.  Help the local community and young students. Help us in our mission while you study, learn and gain valuable  experiences for the future. You boost your career. Intern with an NGO and stand out on your CV. Gain international, cross-cultural and social skills while you learn about non-profit work, a special merit, reference. The employers like graduates with overseas experience.  Having interned with an NGO abroad speaks volumes, about taking initiatives,  being independent, dedicated and focused. Our resources are limited but ambitions high. As our intern you have many opportunities to help us and local people.  You can learn much  with an award-winning nonprofit in Thailand, Laos, Cambodia and Nepal.
Great opportunities to study and volunteer abroad on an internship abroad with an NGO, non-profit Test drive a future career! Interning with us allows you to take on several tasks and develop useful skills in many areas. Use your knowledge to develop new skills in a non profit project that makes a difference to someone else.  Boost your confidence and help people!
Internship Application Form
Onsite Volunteer Application Form
Online Volunteer Application Form
Our support to you, on our internship abroad
Before you go
Apply and tell us about your internship ambitions.  We'll reply with suggestions.
We send predeparture information and meet you online to discuss your internship.
We agree on your internship with you and your university, college, institution.
We help arrange for your local work and accommodation.
We send our Volunteer/Intern Handbook.
And we can have additional online meetings to introduce you to your internship.
During your internship,
We introduce you to your work as an intern, including to our people, your work schedule, other practical details..
We work together, discuss and plan your tasks before and during your internship.
Enjoying your free time in a foreign country and culture is important too!  We often arrange free time activities to meet people and enjoy nature and culture.
When you finished your internship
We have a debrief meeting about your work, your experience with a nonprofit NGO abroad, and help you with your Internship Report.
We submit any required documents to your university, college etc.
We provide an Internship Certificate or Letter of Reference on request.
And we'll surely want to have a nice farewell dinner with you and want to stay in touch with you after you finished as one of our great Intern Alumni!
Your donation goes to support you and to local people!
Internship abroad, opportunities in Thailand
About an internship abroad with a non-profit NGO, while you work on your thesis
We agree on your internship objectives.
Most interns also like to teach part-time to learn about our  NGO work, mostly English, IT, programming. Some combine teaching with social media, blogging, special events, campaigns. You may help us develop our online platform for local people and volunteers.  Or help us with university and corporate contacts.  Fundraising is important for a non-profit NGO.
Once you applied, we will arrange to meet you online, to tailor your internship to match your interests, school/university requirements and our mission.
As for teaching English, if you have a TEFL/TESL good but not required. We teach and practice English a hands-on "Learning-by-Doing" way! We focus on conversation and online searching fore students to make and share presentations and videos with you, friends and online. You don't have to be a teacher to do that. We send you Volunteer/Intern Handbook before you go and then we discuss lesson onsite.
During Covid, we started a special project for disabled students. They learn English, coding and IT to help them to future jobs.  This is a great learning opportunity for them and a very important project for us!  You can find out more about our OpenSkill Project here. And later this year, we will restart more projects from before Covid, to support schools,  ecotourism and communities and our popular Learning Camps during holidays.
Who can apply for an internship. Graduates, students, can intern with us to work on their thesis while also propelling social change. Intern with what you are passionate about and gain international experience, boost your resume.
Credits for your internship thesis. Contact the person in charge at your institution about the opportunity to write your thesis in connection with an OpenmindProjects internship.
Financing, sponsoring. Organizations, companies have different reasons to sponsor you. That you help local people, students, disabled, refugees, migrants, is important,  as is your experience and  for a sponsor to show Corporate Social Responsibility.
The more contacts you make, the greater your chance of success, check with Global Grant, Lion, Rotary. And it is possible to fundraise before you go, Contact us for more information, is one way.
Daily work on your internship abroad
We work together but you also work independently according to your internship plan. You can work flexible hours as we agree. We plan and schedule work and tasks together.  You will have a local supervisor. We agree on travel, work and accommodation in advance when we meet online to discuss your internship.
Learn and gain from your internship
This is your opportunity to develop many skills and build network, make new friends. Your intern work stands out on your resume and we help make it shine! An internship abroad with us, gives you an opportunity to use your education in real situations to test what you already learned. You gain unique and useful work experience, add more weight to a job application and we are happy to provide you with a letter of reference.
Internship Abroad with OpenmindProjects
Ask yourself what you are looking for with an internship abroad!  Tell us about yourself, your skills and your interests. Then we discuss, tailor and agree your internship
Book a call at https://openmindprojects.org/bookcall, Monday – Friday, around noon or 6 pm (local Thai time, GMT+