Volunteer in Western Thailand
Volunteer work with ethnic minorities on the Thai-Myanmar border.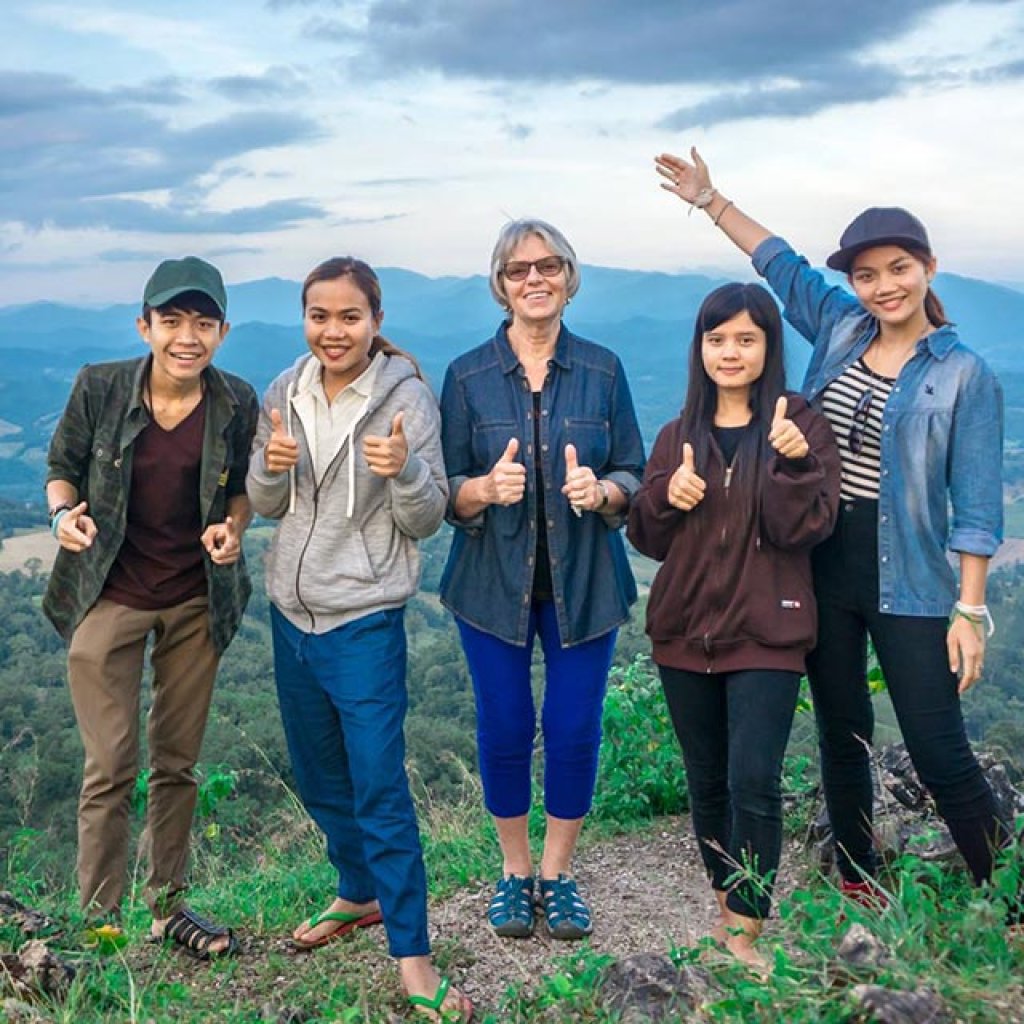 Volunteer, teach English and/or IT
Volunteer work with ethnic minority, Karen, Thai and Burmese children.  Help young students along the Myanmar (Burmese) border.  Over 60% live in poverty, many are stateless.  Many have to leave school for low-paid jobs elsewhere. OpenmindProjects supports schools near the Myanmar border.  Volunteers play an important role in encouraging the students to go on to study and to help improve their English and IT skills.  Teach young students English, practice conversation and help them to use internet to learn.
Before Covid, you could join our  special Learning Camps in these mountains! We hope to arrange camps again in October with donor and volunteer support.
Apply, tell us about yourself.  Book a time to chat with us. and we tell you about your volunteer options.
Volunteer in Thailand in the Thai-Burma Mountains
Volunteer work on the Burma border
Most students live in Thailand on the border with Myanmar, some in refugee camps and some in Myanmar. Teach English and IT skills in class, play ball sports outside and take the opportunity to practice English in their and your free time.
Go jungle trekking with the students. Trek to the tallest waterfall in SE Asia, the Thi Lo Su waterfall in the jungle.
We practice 'Learning By Doing', focus on conversation skills! And learning to use internet as a learning tool for English and about the world.
Read about  Teaching English
Watch         Teach the fun, role play way
We welcome your volunteer initiatives based on your interests and skills!
Read The Art of Not Being Governed.  An Anarchist History of Upland Southeast Asia by James C. Scott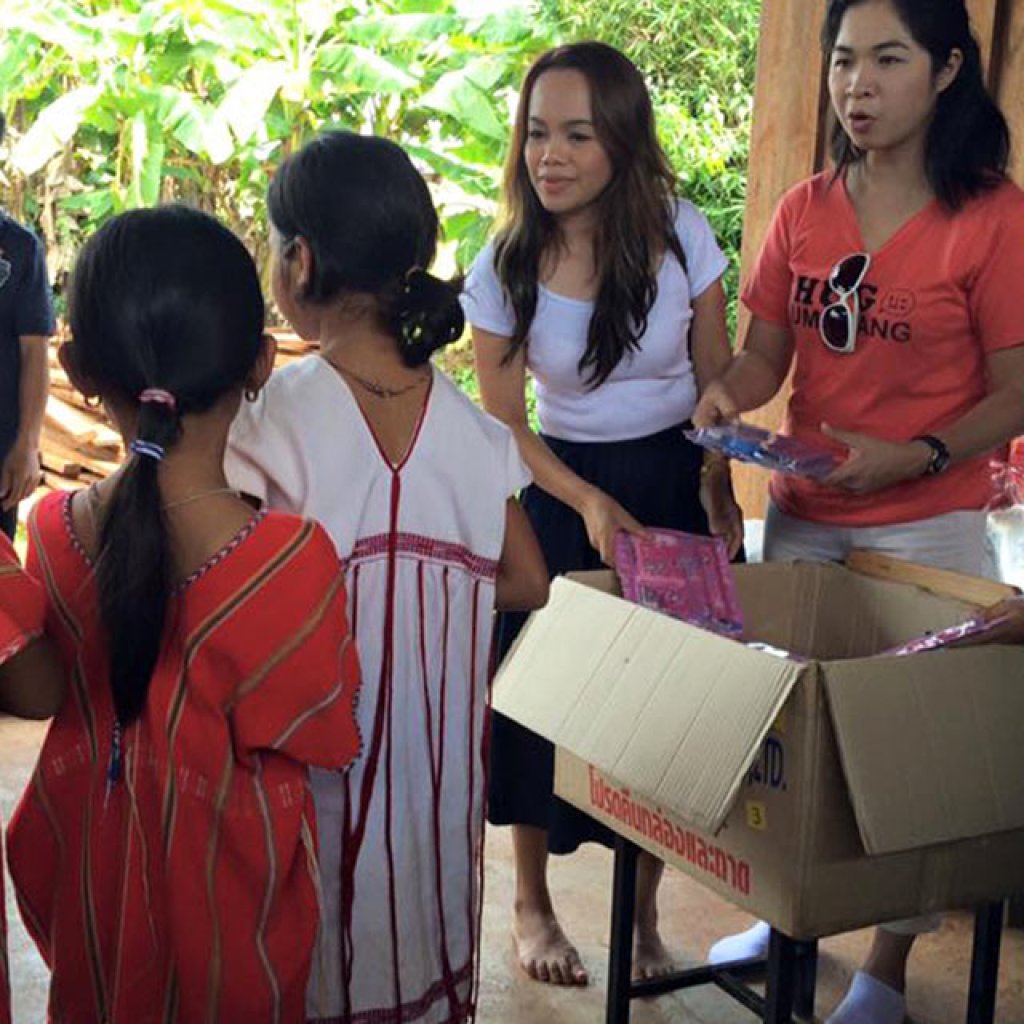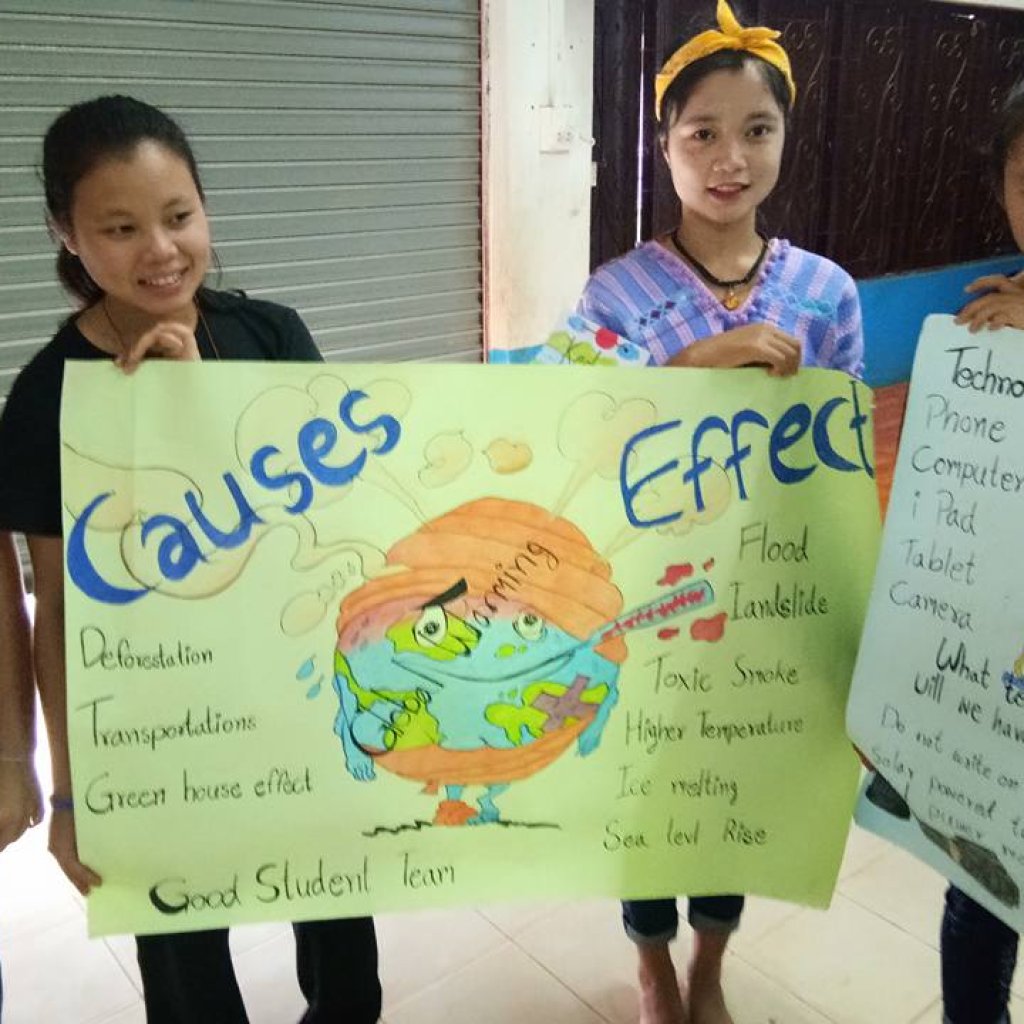 Life as a volunteer in Thailand in the mountains
You volunteer and live in villages in the remotest part of Thailand, with amazing nature and rare wildlife, mountains, rivers, jungles and the highest waterfall in Southeast Asia, offering the most scenic experiences.
You volunteer in a region with a history and culture of diversity but also a long history of violence in Myanmar.
Umpang is a charming little town in the mountains, south of Mae Sot, almost a little Switzerland.
In 2016, we ran our first and successful Mobile Camps here, since many children were stateless and not allowed to come to our Center.
To get there
Fly or take a bus from Bangkok to Mae Sot, then on to Umpang on a beautiful mountain road with over 1000 curves!   From there, spend an hour on a bumpy jungle road and you  reach one of the schools right on the border, where its great director and English teacher Sippanon and Paelor welcome you!   You stay in one of their small but comfortable cottages.