Family Volunteer Opportunities Abroad
Make a life-changing impact on local children with your family on your volunteer overseas adventure
                                 Family volunteer opportunities abroad with a Non-Profit, NGO
                                        Children under 18 free!  Teaching, learning and affordable family volunteering overseas.
Family Volunteer Overseas, what and how?  All family members can take part in a variety of activities. Teach English in the classroom and outside. Conversation, role plays, fun learning games, songs, let students make presentations, videos. Practice English outdoors in ball sports.
Read about  Teach English
Watch         Teach the fun, role play way
Teach IT, help students explore the internet, search for information, learn coding! Maybe engage in local farming activities and making local friends.
Family Volunteer Abroad, where?  Volunteer with your family in Thailand by the Mekong River, in the mountains, by the sea or in Laos, Cambodia, Nepal
Rewarding family volunteer opportunities with a local NGO
You and your children volunteer teach, work and  learn together with us and local friends, a unique family experience. Your children make local friends, learn about life and culture in another country, a great and important experience!
Volunteer overseas with the OpenmindProjects Foundation!  Together we help young people to learn and take a step toward a better future
OpenmindProjects is a nonprofit, founded to help poor children to better futures. We do this with limited resources and depend on volunteers and donations.
All family volunteers can play an important role, teach and inspire! Together we help poor youth in Thailand and Laos to learn and like to learn!
Impactful family volunteer opportunities abroad
Volunteer as a family, a great opportunity, a rewarding and lasting experience for everyone.  We welcome family members to volunteer.
With OpenmindProjects your family will have a genuine and bonding volunteer experience.  Your family, students, we work and learn together.  Children inspire children. Everybody can learn about life in another country.
Discuss volunteering with your family.
Apply, we reply and then you can book to talk to us!
Ask other families, volunteers, about their experiences.
A Reciprocal Give and Receive
The experience was very comfortable and expanding for the kids and us, we the students of Thai language, culture, norms and hospitality, as we offered our willingness to share some of the English language. Each of us would without question (and hopes to) return in the future...
Read full story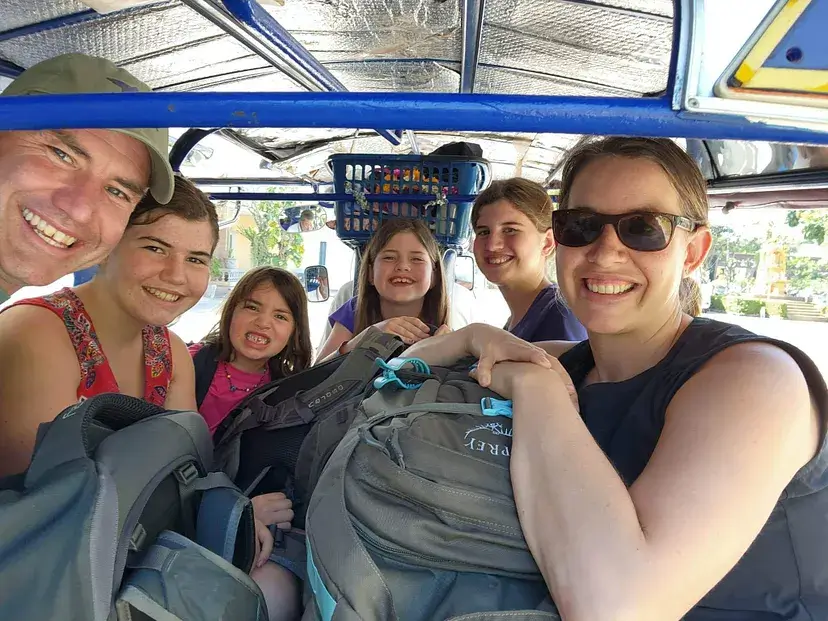 Frederickson family from Canada
Volunteer and Donor
Share the same planet and the same smile!
It has been 3 consecutive years now that the family spends one week in a Lao village thanks to OpenmindProjects. Teaching, learning by doing, sharing, so emotional... we maybe haven't the same life but we share the same planet and the same smile!...
Watch video story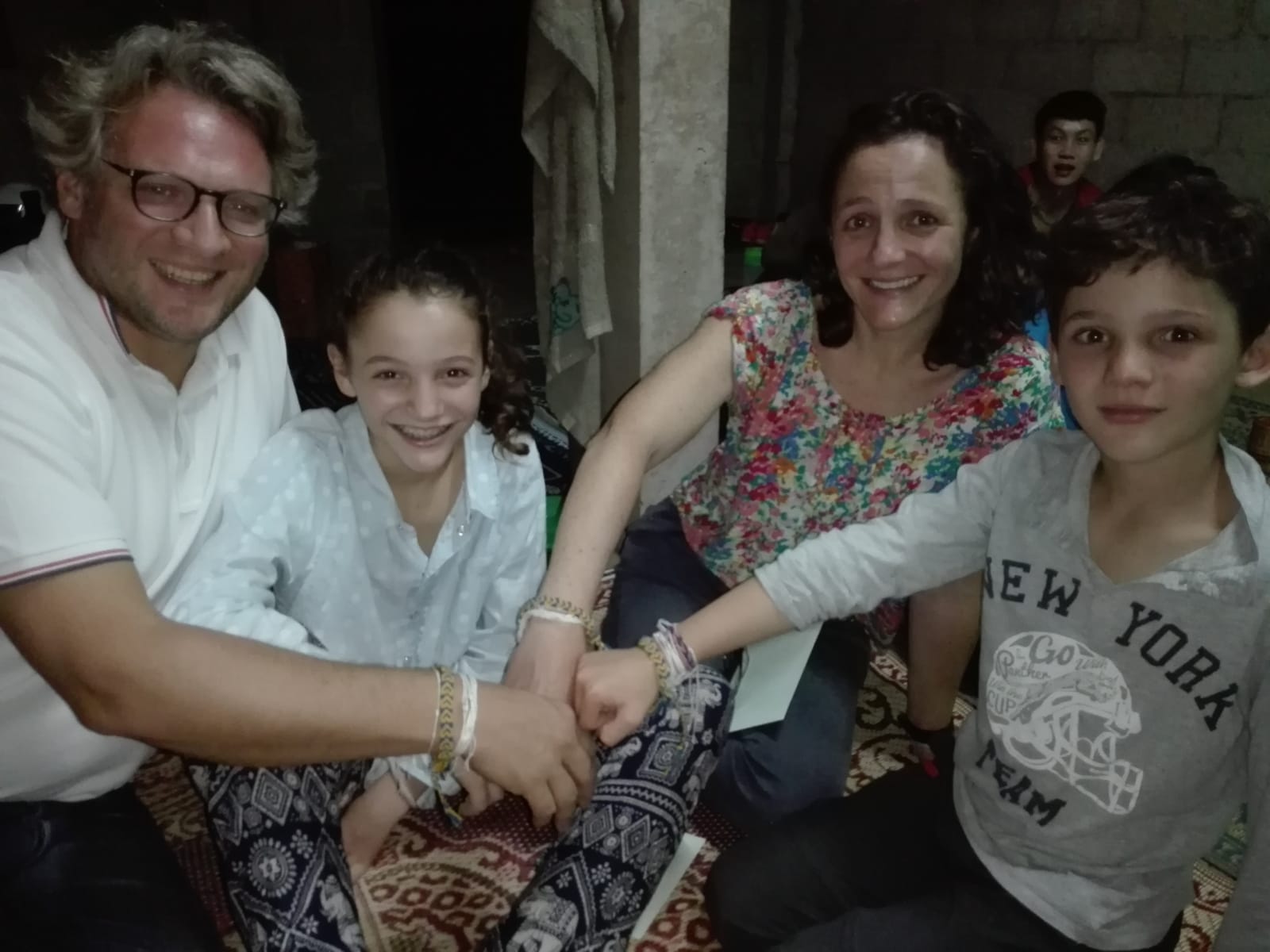 Lacoste family from France
Volunteer and Donor