IT training and development in Thailand and Southeast Asia
IT volunteering opportunities abroad. Teach and develop with a non-profit working with poor students!
Create IT lessons. Improve our websites and other IT development. 
English is the first foreign language to learn but students should also learn to use IT to learn. OpenmindProjects has over 20 years' experience supporting young in Southeast Asia.
You can help them to better IT skills for a better future and also help our NGO develop IT solutions to help them.
Where
ou can IT volunteer abroad  in Thailand, Laos, Cambodia and Nepal. IT developers help us in Thailand.
You may also help online! Contact us or apply to learn more.
Who
Volunteers of all ages are welcome to inspire and make children interested in using computers and IT. Parents and their IT clever children make excellent volunteers!
We welcome volunteers with special IT, internet, skills such as web developers, designers, programmers. Volunteers and  interns interested in helping with social media and fundraising are also welcome!   
IT students welcome to internships with OpenmindProjects.
Meet our IT volunteer and advisor Anton from Sweden
Why and who you will help
Why the students need your volunteer help.
Students are mostly using internet for social purposes. We want to make them see internet and their laptops, smartphones as great learning tools.
At school they learn by listening to the teacher and find that boring. They like to learn a natural way. We activate students, give them tasks. Together we can make them interested to use IT and internet to learn. IT skills offer more learning and job opportunities to poor students. 
The children and teenagers we help are poor and come from villages, ethnic minorities, are migrants, disabled.
What
Our IT volunteers help young students to use computers and software, to use the internet to learn and to learn digital skills, online searching, coding. As our IT volunteer you help children to learn digital skills online or onsite, to future opportunities!
You can IT volunteer abroad Onsite or Online.
Contact us to discuss how and where.
Before you go, we meet online and discuss how you can help and where and how we work and how you can help. We tell you about volunteer conditions, culture, teaching, even some language in our Volunteer Handbook that we send you.
Welcome!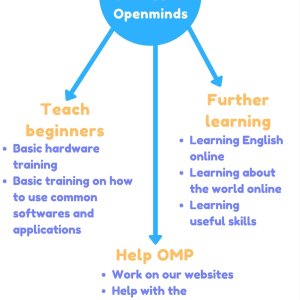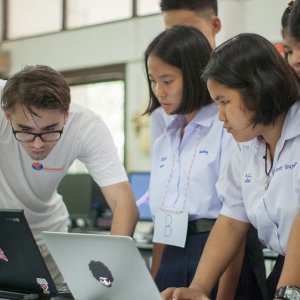 'I had never met a foreigner before I came to OpenmindProjects. I could not speak any English. I had never seen a computer. Today I can use Word, PowerPoint, make presentations and videos. And I help new trainees, train campers and help new volunteers.'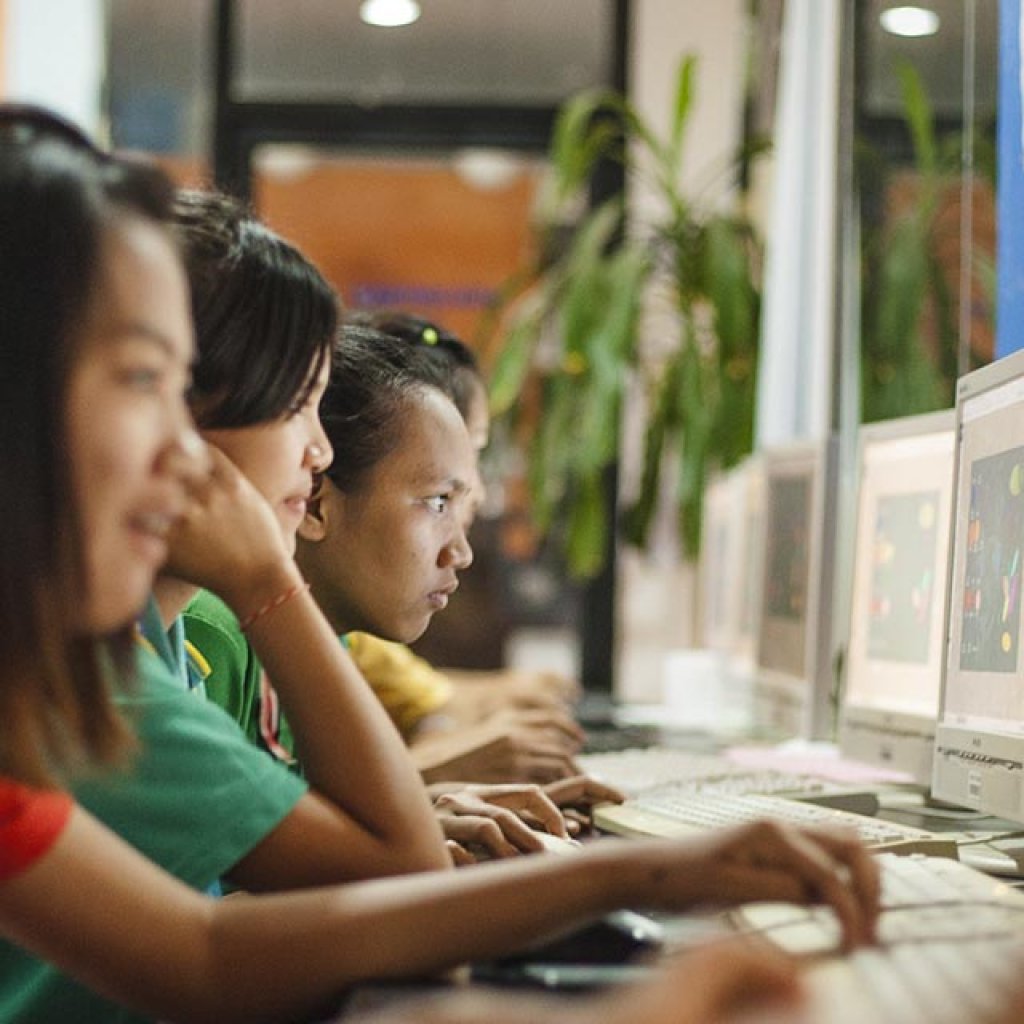 How volunteers help poor students to learn IT skills and use internet to learn.
Inspire girls and boys to use their laptops and mobiles to learn. Poor teenagers in Southeast Asia are poor but by now many have tablets, smartphones. Help them to use them to learn English, new IT skills, discover the world and find out about  job opportunities.
Share your IT skills as our volunteer teacher abroad in Thailand, Laos, Cambodia, Nepal. Help children to search online, to learn online, maybe the only way they can learn. Give them an interesting topic to search for online in English.  Let them make presentations in English to show you, their friends and share online.
Teach coding to disabled students, onsite and online in a hybrid project, that we started during Covid.
We are fundraising to restart our projects after Covid. You can help! 
Volunteer onsite in Thailand, Laos, Cambodia, Nepal, on the border with Myanmar or volunteer Online.
Let's meet online before you decide.
Contact us, apply, to discuss how you can help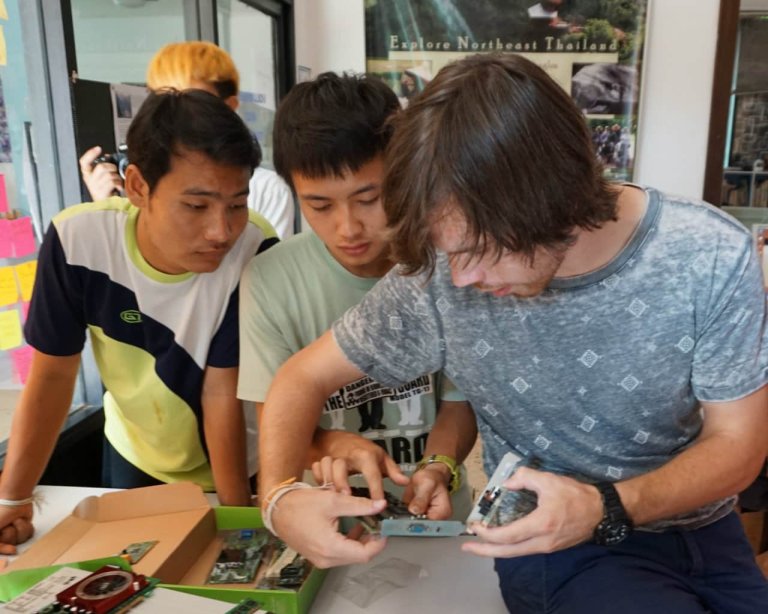 IT, EdTech Volunteer with OpenmindProjects, a non-profit NGO in Southeast Asia