School Camps Abroad in Thailand
Learning Camps for village, migrant and ethnic minority children in Southeast Asia
Support our Camps in Thailand. Volunteer,  donate to a non-profit, NGO.
Volunteer abroad to teach English and IT at special learning camps. 
A great volunteer option is to teach in a holiday camp. OpenmindProjects arranges Learning Camps in April and October, the Thai holiday months, sometimes on demand in other months too.   
Covid disrupted our Learning Camps but we plan to start again in October.
Join before the camps start. Help plan our fun and learning camp activities.
When  you apply, we tell you more about our learning by doing style!
Volunteer to  help young but poor village, migrant and refugee kids to learn our way. You don't have to be a teacher!
Camper Linlee from Laos, "In our school we follow the teacher and the books. In the OMP camps we learn how to use internet and we learn to be learners."

Volunteer Mike from California "I have been in awe at how much children can learn in one week at our camps. They arrive as caterpillars, after a week in the camp cocoon, they depart as butterflies!"
Contact Us for more information and discuss your volunteering!
Let's meet and talk Online!
Volunteer, teach English, IT, create young learners at our Camps
'The
debates make me more confident. I learn English by searching, discussing, not by heart! First, the volunteers teach me and then we have to search and find information and discuss with our friends before we present the information.'
You don't have to be teacher to volunteer at our Learning Camps
You speak English, know how to search online and like to have fun, that's all!
Young campers learn and work hand in hand with international volunteers and local camp leaders. They bridge the language barrier! So, you don't have to be a teacher and we introduce you to our Learning by Doing activities before camp.
Campers learn English by using it to learn about important, interesting topics. They work in teams, assisted by the international and local leaders. They search online in English. They learn about climate change, tech and education, jobs, health and food. They discuss, volunteers facilitate and help campers prepare presentations and videos to share what the learned with camper friends and online too.
They Learn by Doing together with us. They are not taught and don't Learn by Heart!
This is a new and nice experience to them. They think, discuss and form their own opinions and share with friends in debates at the end of the camp! We make campers more confident, to think critical and independent and to speak English.
Campers find that Learning is Fun when they make their own videos, share on social media and compete for most likes and shares!
Debating is fun, campers like to compete so they work hard to find the best arguments, facts and English. Openmind Campers become motivated learners!
Read about our Camps
Read about our Mobile Mountain Camps
Our volunteers, campers' parents, teachers and friends are amazed at what the campers can achieve in a camp week!
Now after Covid, we need funding and volunteers,  to restart our popular Learning Camps.
YOU CAN HELP US!
Contact Us for more information, how you can help, by volunteering or donating!
Ask us to meet  Online and we'll invite you!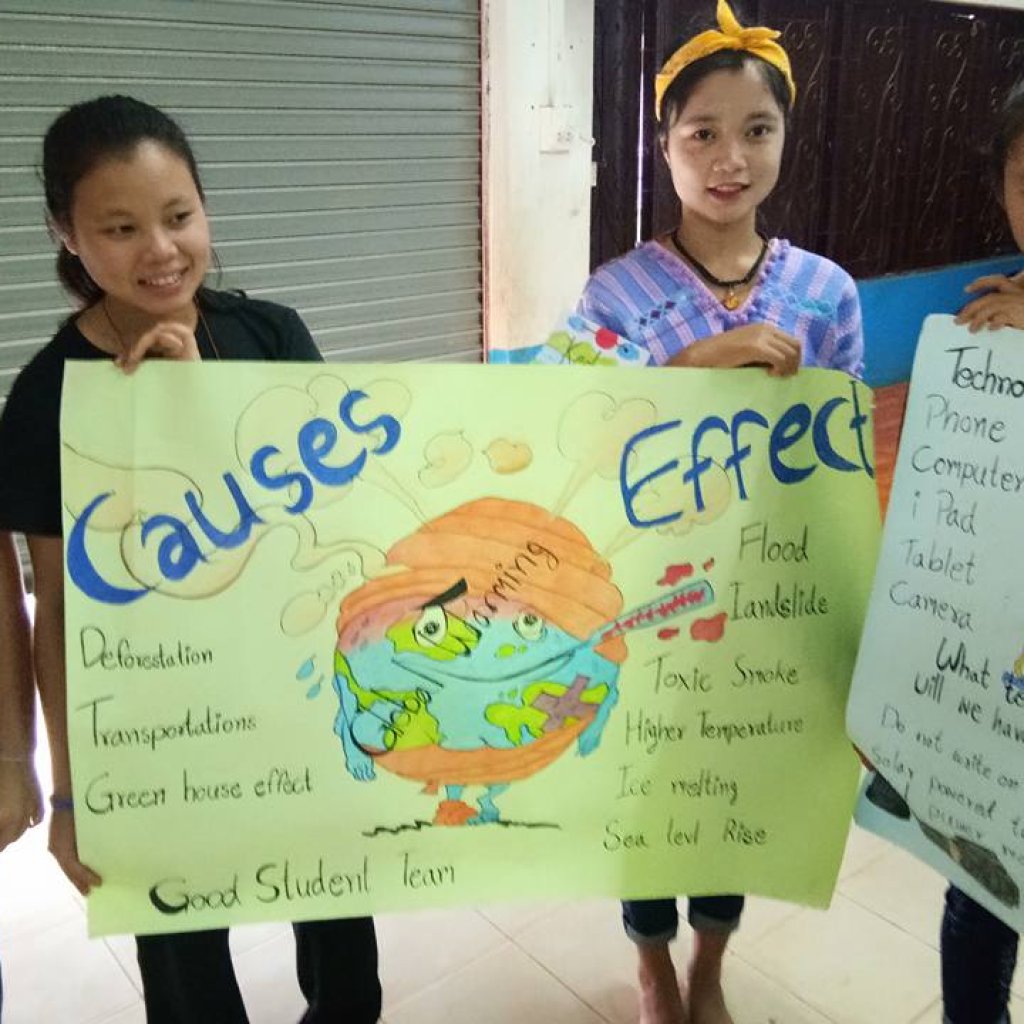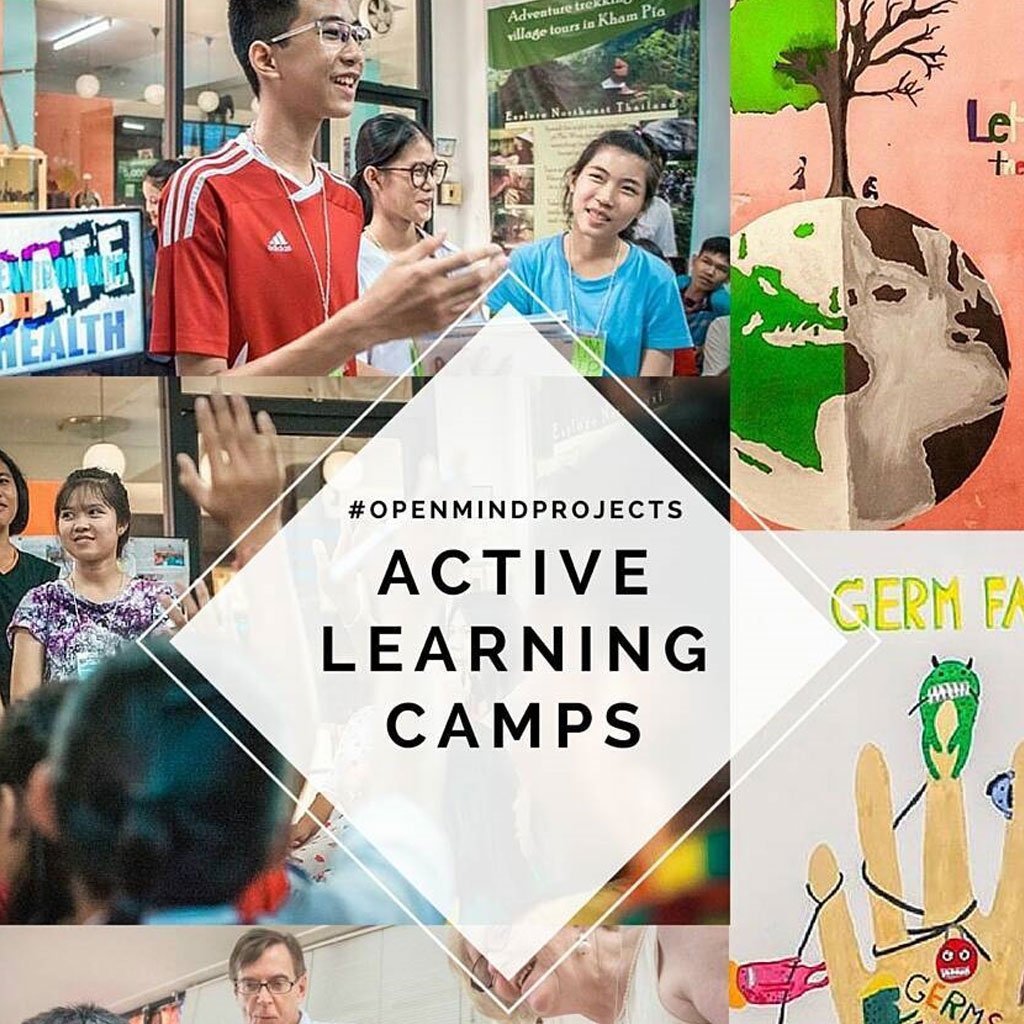 Pedagogic approach
Combine learning about important topics while using English, Internet, making presentations and videos.
Learning by doing in teams, locally adapted problem-based learning and learning to learn using online resources.
Camper outcomes
Presentations, videos (also posted on social media) and team debates in English about what teams learned about the camp themes (such as Tech effects on education and jobs, climate/environment, food and health) Motivated, more confident and independent learners, used to work and learn in teams. Improved English and IT skills.
Typical Camp Agenda
Day 1
Welcome and introductions participants, volunteers. Breaking the ice. Getting to know each other. Campers come from different villages.
Information about the camp, agenda, team work, camp themes.
Camper tests, English, IT , teamwork.
Forming camper teams.
Camp work days
Teams learn about the camp themes/topics. Morning., afternoon and evening sessions (incl. some games)
Teams learn by searching online, discussing, summarizing, making conclusions, suggestions assisted by the facilitators, camp leaders.
Team prepares presentations and videos in English and publish on social media to ga.in likes and shares in a competition between teams
Final Camp Days  
Finalizing presentations and preparing for debates and shows.
Teams debate with each other
Other vote on content (introduction and final comments), based on facts, logical arguments, English and team member participation
Winners announced and awards
Camper feedback time with questionnaires and video interviews
Showtime
Bye bye time, see you again!
Campers are Thai, Lao and Burmese also Karen village refugee and migrant youth. Number of campers are normally 35 per camp. Camper teams consist of 5-8 campers.
Volunteers come from all over the world. Openmind Projects locals and volunteers lead the camps and act as facilitators to the camp teams.
OpenmindProjects camps are arranged in NongKhai, North Thailand, in Krabi, South Thailand, and in West Thailand, the Thai-Burma Mountains. Camps are held during the Thai school holiday months, April and October, but also other dates. Camps are 6 – 8 days long.
Learning Camps in Thailand FAQ