Senior Volunteers, teach in Asia when you retire
Retired Volunteers, welcome back to teach in Thailand, Laos, Cambodia and Nepal
Share your experience and skills with young students together with OpenmindProjects, a local Non-Profit
Let us share your experience and skills with young students who appreciate your experience and know-how!
Teach English at a school or our popular Camps. Teach in villages, towns, the mountains or by the sea. Work with young villagers and  volunteers.
Openmind Projects welcomes retired volunteers as well as students, families and working volunteers. Come together from all walks of life to help!
Bridging knowledge, age and cultural divides is the motto of Openmind Projects.
Sign Up to talk to us before you decide. Discuss what you can do, ask questions, get more information.
You get a Volunteer Handbook and  Volunteer Training to learn about culture, language, teaching, volunteer and local conditions.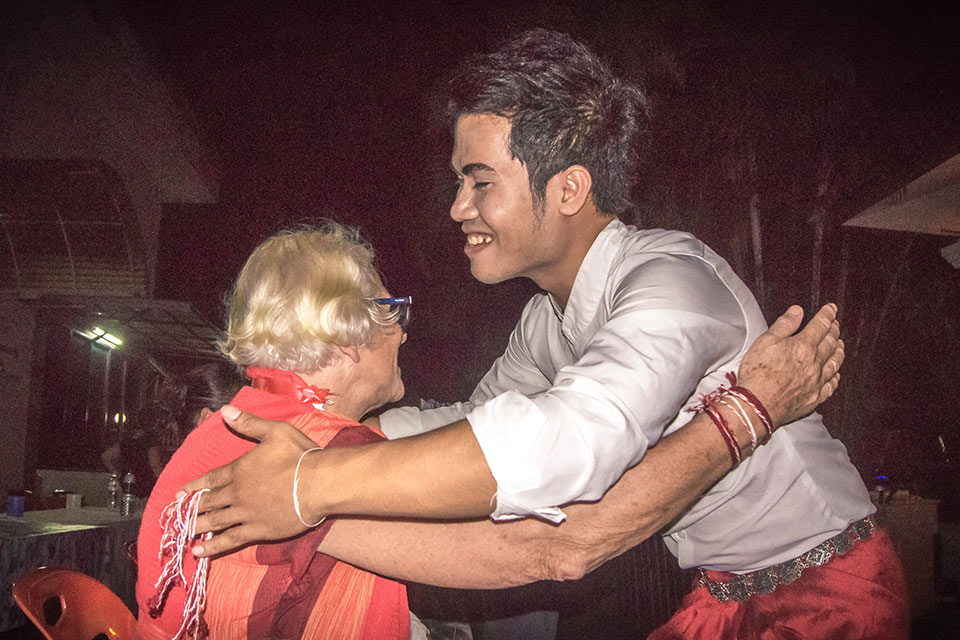 Senior Volunteer Work
You volunteer with young Thai, Lao or Burmese students. You teach and practice basic English conversation, maybe teach kids how to search and learn online and make presentations in English. 
Retired volunteers mainly go to local public or temple schools in villages or towns. 
During Thai holidays we arrange popular Learning Camps!
Sign Up for more information to help you find the right project, and we can put you in touch with someone who has volunteered with us previously.
Interview with the cofounder Sven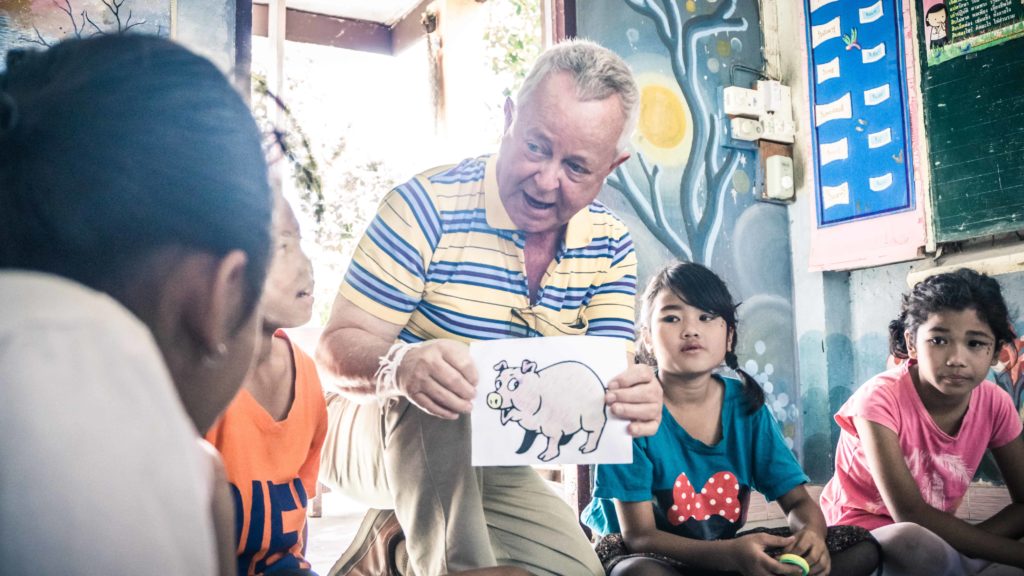 Senior volunteers have much to offer. Use your energy and time to inspire the young but poor to learn English!
You offer your time, experience and skills to the school kids and in exchange you gain the satisfaction and rewards from volunteering and making new, sometimes a bit naughty, young friends 🙂
We'll inform you how we, as a nonprofit, work to help disadvantaged youth and how we depend on volunteers and donors.
We also offer volunteer advice before you arrive and while you're volunteering. We send you a Volunteer Handbook about volunteering, teaching, culture and language. You can join our Online Volunteer Training and meet us at our base in Thailand for more introductions.
Sign up to talk to us online. Together we'll agree what you can offer as a volunteer. For more information, talk to us!