Charity Work Abroad for Retired Volunteers
Volunteer abroad. Opportunities for over 60s, in SE Asia, Thailand

Charity work abroad with a non-profit.

Volunteer in Southeast Asia, Thailand.
Volunteer, a great chance to do charity work abroad when you retired!
Volunteer overseas, in Thailand, Southeast Asia. Teach English and make friends and experience local culture!
Great volunteer abroad opportunities for over 60s. With OpenmindProjects, you get a chance to do great charity work abroad. 
Use your experience, let passion and purpose meet! Contribute your skills, teach English. Help less privileged students to a better future! Travel abroad. Combine a holiday with charity work abroad in Thailand.  
Read about  Teaching English
Watch         Teach the fun, role play way
Why volunteer abroad with an NGO, non-profit, OpenmindProjects
We offer affordable volunteering for over 60s. We are a non-profit, charity.
Get authentic volunteer opportunities with OpenmindProjects and  our young students who have welcome more senior, over 60s, volunteers!
Contact us! Learn more about your affordable volunteer opportunities for over 60s before you decide.    
We send you a Volunteer Handbook. We meet and talk online before you go. We welcome, introduce and help you when you arrive. We tell you about volunteering, culture, teaching and local conditions, even some language.
Welcome to charity work abroad for over 60s!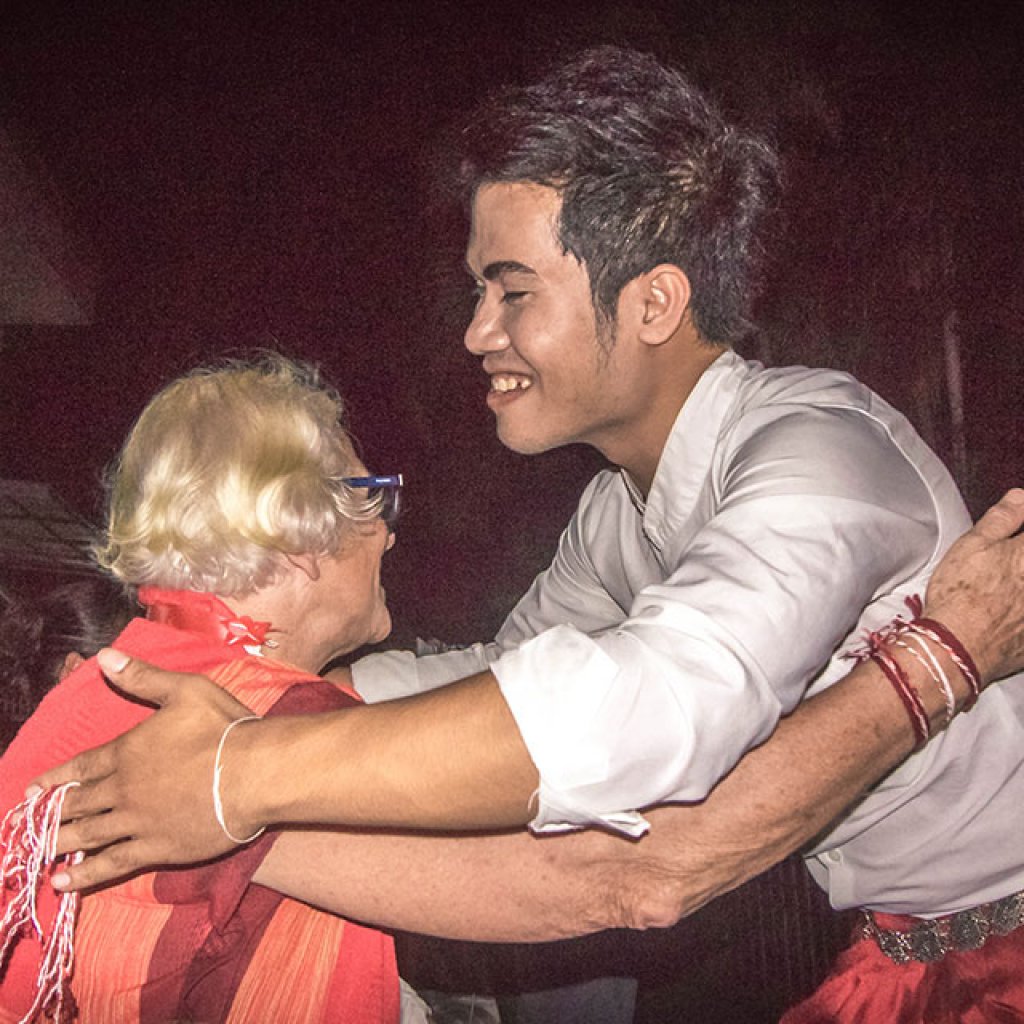 Senior Volunteers teach young but poor people in Thailand and Southeast Asia. Help them to a better future
As our esteemed volunteer you will work with young Thai, Lao, Burmese, Khmer or Nepali students.
You will teach and practice basic English,  conversation in games, songs, fun role plays. You can help students search and learn online in English and make English presentations to share with you, each other and online. 
Retired volunteers teach at local public or temple schools, in villages and towns, in the mountains, in the countryside and by the sea.
During  holidays we will soon start arranging our popular Learning Camps!
We help you find the right project and can put you in touch with a previous retired volunteer.
Interview with cofounder Sven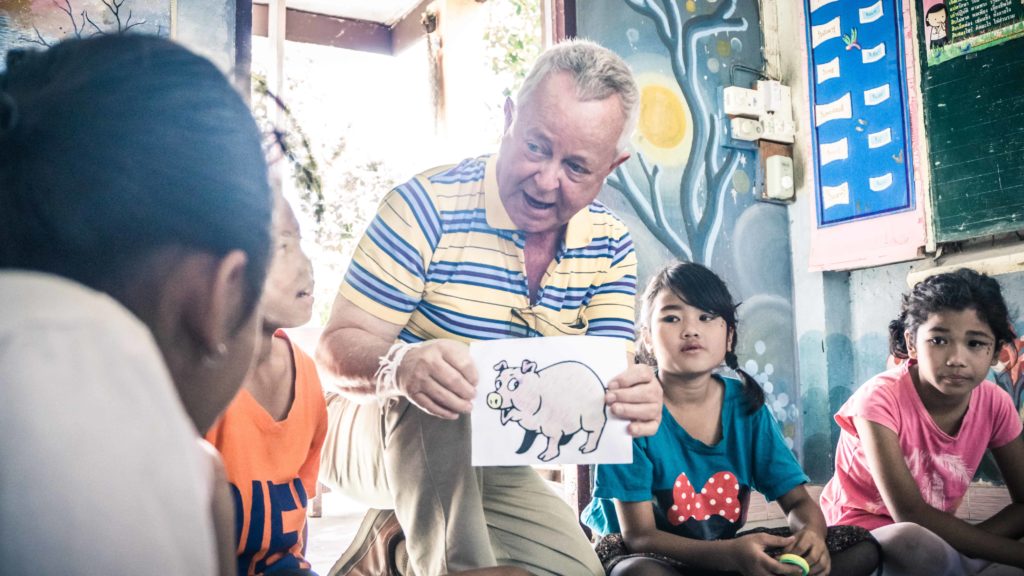 Retired? Go ahead, volunteer, do charity work abroad. Make new friends!
Senior volunteers have a lot of experience and you are patient! That makes you very popular with students!
Our senior volunteers do charity work abroad. They teach and inspire.
You offer your time and your skills to underprivileged children and in return you get the smiles and gratitude from young friends.
Before you go. We inform you how we help you and the  local youth. We tell you more, how you can help. We meet you online, send information to you.
When you arrive. We meet, welcome, introduce and work with  you and your local friends.
Watch Teach the fun, role play way
OpenmindProjects supports schools where retired volunteers can volunteer and need you to volunteer to help the kids. 
Apply
to do to charity work abroad, in Thailand. Be one of our much appreciated senior volunteers!
Volunteer, charity work abroad with us, OpenmindProjects
West Thailand, on the Myanmar border
Sign up, talk to us online. Discuss what you can do as our senior volunteer.
Sign up
for more information. Talk to us online. Contact another senior, listen his/her volunteer experiences.