Retired Volunteers in Asia
Retired Volunteers welcome to an NGO where all ages work together!
Share your valuable experience and advice with younger people who appreciate your help!
Volunteer with our trainees at our Center in Thailand or teach in a school. Help campers at our Camps. Volunteer in villages and communities in Thailand, Laos, Cambodia, or Nepal. There are so many possibilities!
Start with a Free Volunteer Week at our Training Center!
Get inspired, work with older and younger, volunteers, trainees, school children, campers and villagers!
Openmind Projects is a melting pot for the retired, the young, the working, and families from different cultures!  
Volunteers come together from all walks of life, from baby boomers to millennials.
Bridging knowledge, age and culture divides with Openmind Projects!

Join us! Apply for more information.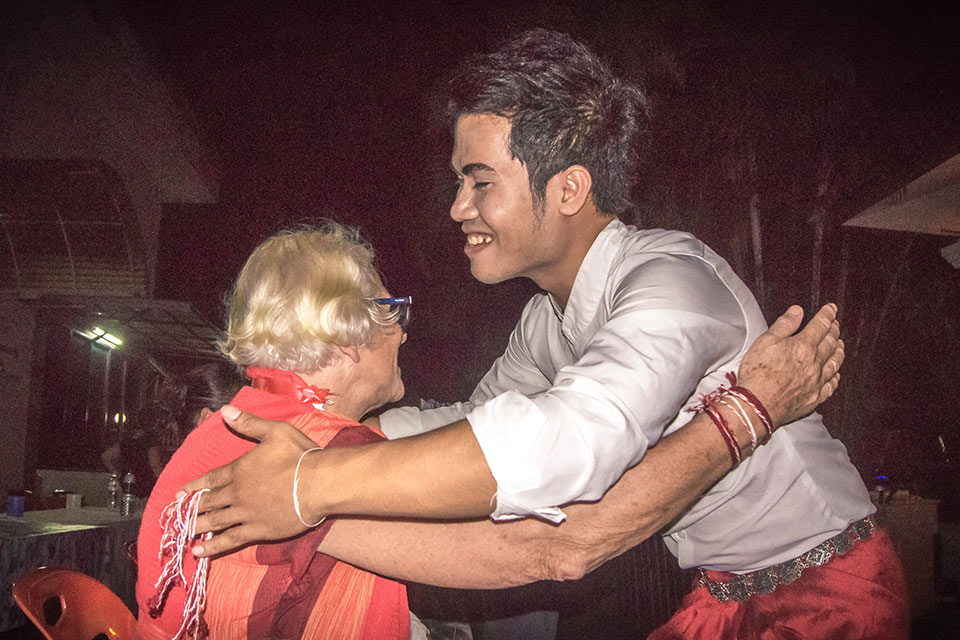 Senior Volunteer Work
A perfect start and place for our retired or more senior volunteers is our Training Center in Nong Khai, Thailand. Here you can volunteer work with our young Thai, Lao, Burmese trainees, teach English, mentor them and you can also teach at a local school or temple. If you like to help troubled boys you  can volunteer at a juvenile detention center. You may volunteer at the town hospital.
Combine several activities! Go to Laos too. During Thai Laos holidays we arrange for very popular and unique 21st Century Learning Camps!
Many retired volunteers go to volunteer work in villages in Laos, South Thailand, some in Cambodia and Nepal. You have many options to volunteer your skills in South East Asia with us!
Start with a Free Training Week!
Apply or ask us for more information!
We help you find the right project when you apply, no application fees! Ask us to put you in touch with a fellow senior who volunteered before with Openmind Projects!
Expert Interview with Sven Mauleon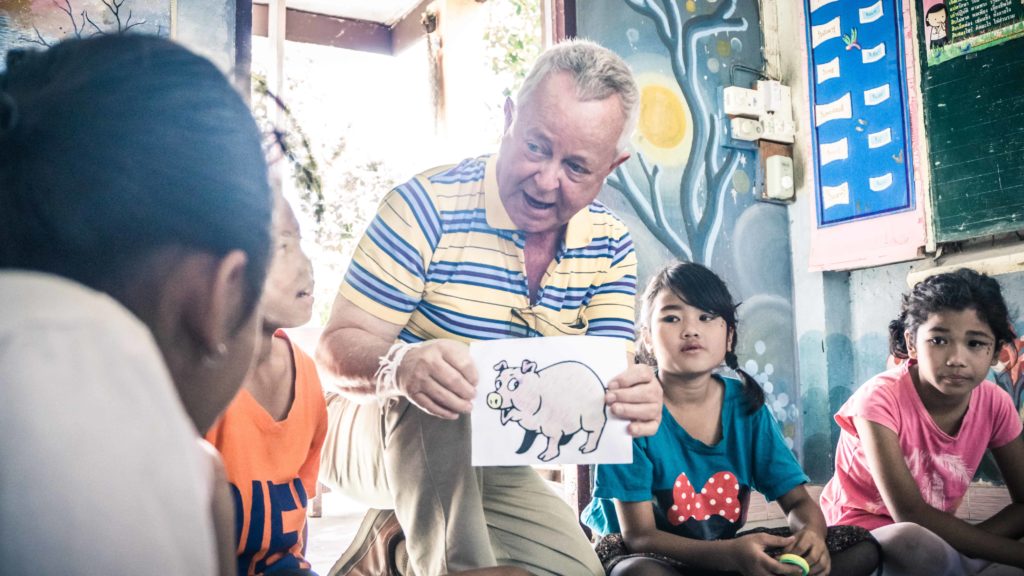 What do you offer the world as a senior volunteer? 
You are one of the many energetic and senior baby boomers, with lots of energy and lots of spare time!
What is your experience, your special skill, what do most like to do?  Who do you like to work with: young kids, teenagers, adults, seniors, poor village kids, migrants or refugees?
What local support would you like? A personal assistant or pick up in the mornings?
How much or how little do you want to spend and on what?
What are you looking for? What do you want from your volunteer placement: feelings of happiness or satisfaction, new friends, meaningful work, new experiences, or all of the above? 
Together we can help to create the perfect volunteering experience to suit your taste! 

As a local nonprofit NGO, we not only offer you a placement, but also qualified advice before you go!

Our local people from our projects have the best on the ground advice!
Once we have confirmed your placement, we will send you our Handbook with much useful volunteer advice and information.
Once you have arrived for our FREE acclaimed training week at our Training Center in Nong Khai, Thailand, you will receive more important advice and practical training by our people. Learn about culture, language, volunteer work and teaching, together with other volunteers!
There is a great volunteer job abroad awaiting you in Asia!
Ask us for more information or apply here from our website to discuss a project!
Would you like to talk to another senior who has participated on one of our projects? Ask us!
Volunteer in Asia, this year!