Volunteering Abroad for Seniors
Retirement Volunteering. Volunteers are welcome to teach in Thailand, Laos, Cambodia and Nepal with a local NGO, charity.
Share your long experience with young but poor students. as a senior volunteer  abroad . They appreciate your help and wisdom!
Volunteers teach English at schools and camps. Teach young students, volunteer in villages, towns, in the mountains and by the sea. Work with young villagers, their parents, teachers and other volunteers.
Openmind Projects welcomes retired volunteers, students, families and working volunteers. Volunteers from all walks of life are welcome to help!
Bridging knowledge, age and cultural divides is our OpenmindProjects motto.
Sign up. Talk to us before you decide. Discuss what you can do, ask questions, get more information.
We send you a Volunteer Handbook once you decided. We offer to talk you more online about volunteering, culture, etiquette, language, teaching and local conditions.
And of course on arrival.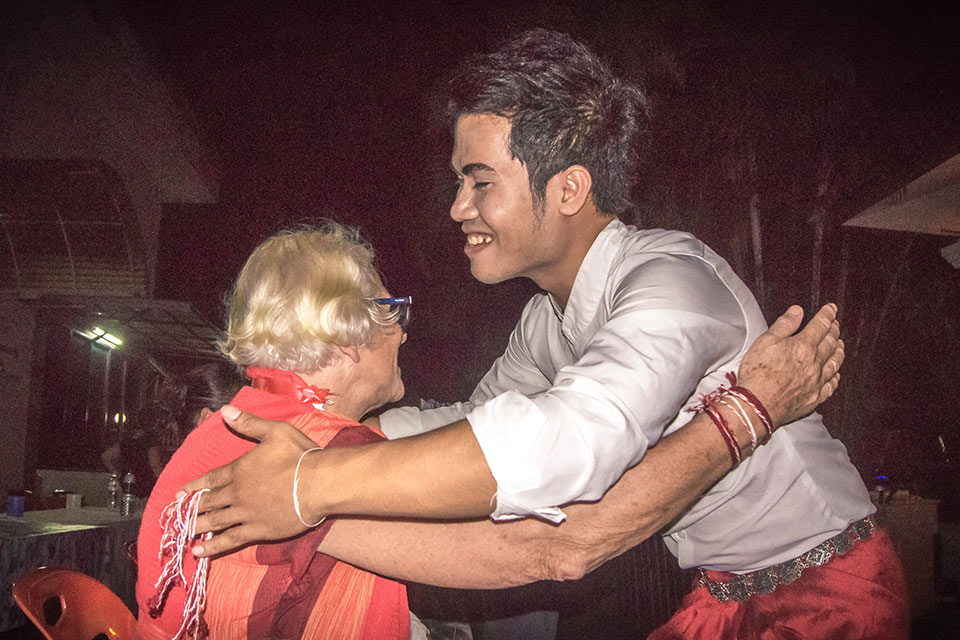 Your Senior Volunteer Work
As our volunteer you work  with young Thai, Lao, Burmese Cambodia or Nepali  students.
You teach and practice basic English conversation. Help  kid to search online, to learn online and then to make presentations in English. 
Retired volunteers mainly go to local public or temple schools in villages or towns. 
During Thai holidays we arrange popular Learning Camps!
Sign up for more information. We help you find the right project and can put you in touch with a previous senior volunteer.
Interview with the cofounder Sven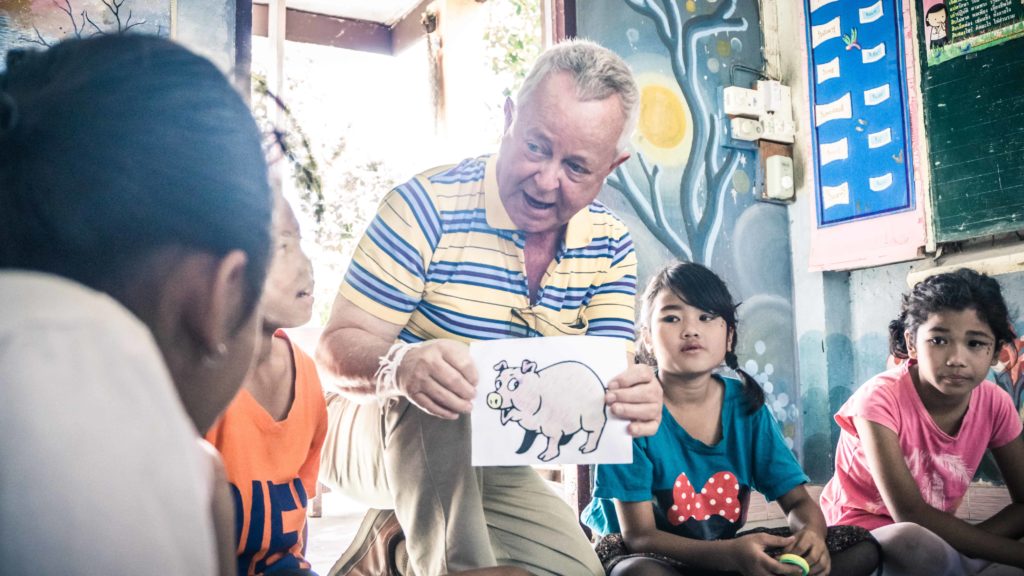 Retirement Volunteering. Senior volunteers, inspire  young but poor to learn for a better future!
Offer your time and skills to underprivileged school kids. In exchange you gain the satisfaction and rewards from volunteering and young friends.
We'll inform you how we, as a nonprofit, work to help disadvantaged youth and how volunteers and donors help us.
Go to our webpages What and Where you can do and go for more information for volunteers..
Links to more volunteer information for you
About OpenmindProjects support to schools and other projects, where retired volunteers can volunteer. Please note we are restarting after Covid, so some projects are not yet available for volunteers. We tell you when you applied to volunteer.
West Thailand, on the Myanmar border 
Sign up, talk to us online. Discuss what you can do as our senior  volunteer.