IT, EdTech Volunteer in Asia
IT and EdTech Volunteer Opportunities
Do you want to reduce poverty as our IT, Ed Tech Volunteer?
Poor village children go to poor schools and remain poor.
Poor villagers are unable to take advantage of online marketing opportunities, so they are unable to access digital government information and benefits.
IT and Internet can help make up for poor schools but children and their parents must learn how to use them! As our Ed Tech volunteer you can make a difference!
Do you want to pass on your knowledge to village girls, boys and their parents, to help them learn to use IT and learn online, to train them to help their families and friends to learn these skills and break the cycle of poverty?
Our volunteers help girls and boys use computers and internet using our 'Learning by Doing' method. With more resources, we can reach out to more people. We need volunteers and funds. We are planning to educate villagers so they will not be left behind but be part of the digital community.
Are you IT smart? We welcome web developers, designers, and volunteers with IT, Internet, Social Media skills.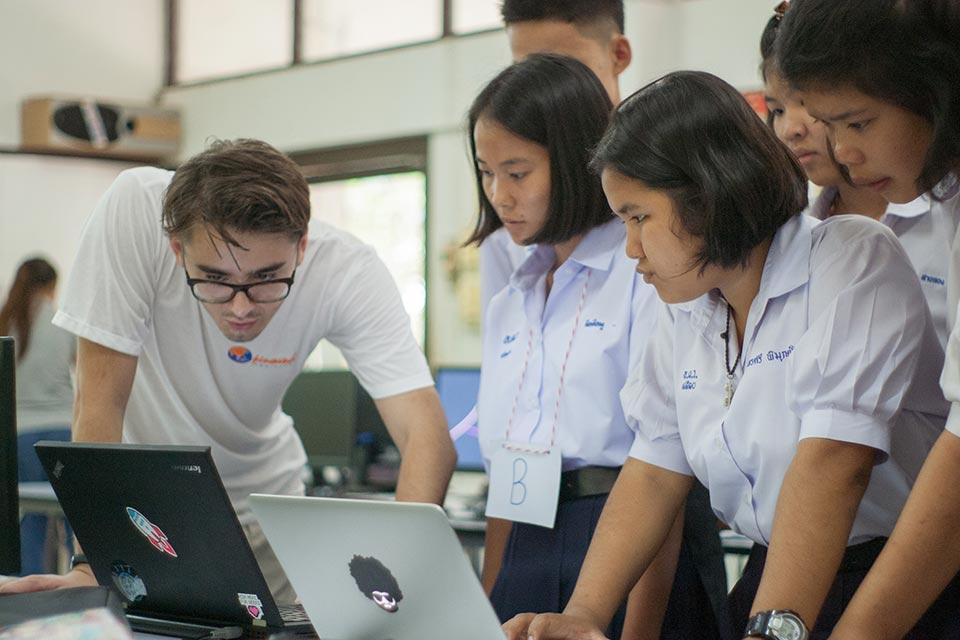 Teaching IT, Ed Tech Volunteer. Where?
'I had never met a foreigner before I came to OpenmindProjects. I could not speak any English. I had never seen a computer. Today I can use Word, PowerPoint, make presentations and videos. And I help new trainees, train campers and help new volunteers.'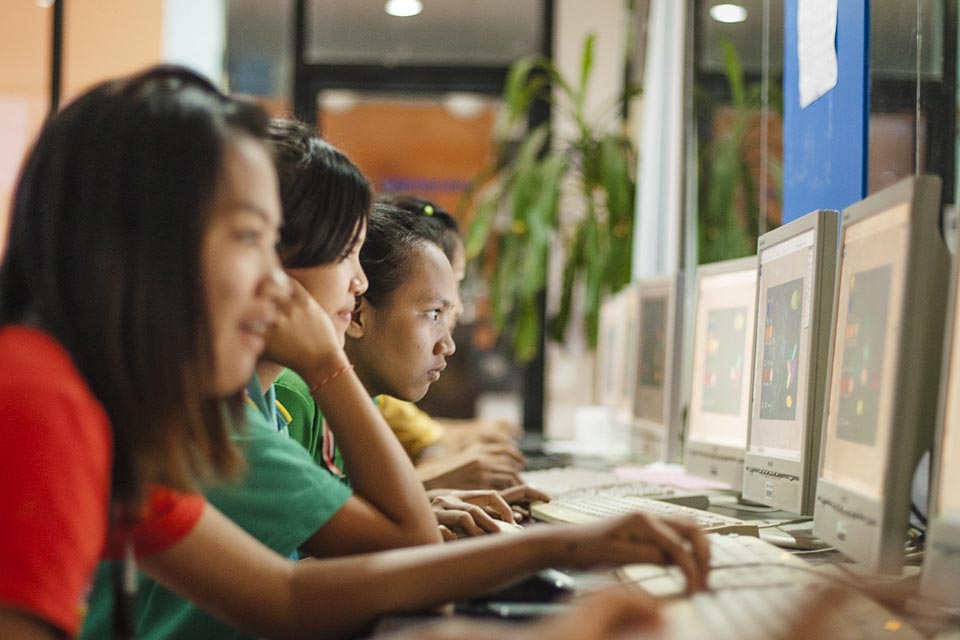 Teaching IT, Online Learning with Openmind Projects in Asia
Do you want to volunteer to inspire and help girls and boys to use smartphones as learning tools? Do you want to help poor villagers into the digital world with 'Multi Learning by Doing'? Learning English and developing IT skills in order to learn more about the world. Demonstrating and sharing these skills using one activity.
Learning to search and study online is sometimes the only way isolated kids can learn. Give them interesting, important topics to learn about, document, present, share online and discuss. IT volunteers teach IT to schoolchildren and trainees at our Training Center in Thailand and at our Learning Camps.


We are also currently planning and fundraising for a project training adult villagers. They are left behind and need to learn how to connect with authorities and how to sell their local products online!
Please help us! You could volunteer or donate.