Volunteer with a nonprofit in Thailand​
                                            About Volunteering in Thailand with a local NGO
OpenmindProjects mission is to help underprivileged people.
A volunteer experience with us takes you to the very heart of Indochina, the poor Northeast of Thailand (Isaan) where local Thais speak Lao on the Mekong River border with Laos. Or you might travel to the South of Thailand where Buddhists and Muslims live together in harmony. Or we might suggest you volunteer on the Thai-Myanmar border in the wild mountains to help ethnic minorities, migrants and refugees.
Finally we  can welcome our Volunteers back to Thailand after Covid!
As a volunteer you help children and adults in villages, communities, national parks, Learning Camps. Teach English, IT, computer skills, using the Internet, or support local entrepreneurs, village women and ecotourism projects.
Specialist volunteers can help us with IT work such as web design and development, social media, curriculum development, code training. You tell us who you are, we tell you how you can help!
We help you prepare you for your volunteer experience. so talk to us before you decide. We want to talk to all volunteers and then send volunteer handbooks to those who decide to come. We also arrange online Volunteer Training before you arrive, culture, language, teaching, living like a local! Learn about Thai and South East Asian culture and language. Get our advice on teaching in Thai schools where we have many years of experience!.  
Enjoy fascinating local culture, amazing nature, daily village life, busy cities, stunning seas and tranquel islands, mountains and jungles. Immerse yourself in local life. Explore the unseen Thailand off the beaten tourist tracks with a local NGO.
Talk to us, ask us about opportunities for families, students, groups, friends, couples or experts! 
Your Volunteer Opportunities in Thailand
About Thailand, the Northeast (Isaan) near Laos
Isaan is one third of Thailand, with a predominantly ethnically Lao people, and the poorest region in Thailand. Young villagers who leave searching for employment opportunities end up in low-paid jobs elsewhere. This is where Openmind Projects started as www.ITinIsaan.org, a project to help village children.
Learn more about the Northeast, Isan >>
About Thailand, the West on the Myanmar border, with Ethnic Minorities, Migrants and Refugees
The mountains on the Myanmar border are home to many ethnic groups. The poverty rate is very high – over sixty per cent. Refugees and stateless people have very limited rights and little access to education. Our volunteers help Karen, Burmese and other refugee and migrant children.
Learn more about Western Thailand >>
About Thailand, the South and the Sea
Tourism in South Thailand featuring it's amazing natural beauty was booming for many years. But the resulting exploitation of nature has caused pollution and endangered marine life.
Local Muslims and Buddhists mix in harmony. However, the gap between rich and poor is huge. According to Credit Suisse Thailand is the most unequal country in the world. Volunteers can help bridge that gap and work in schools, villages or national parks.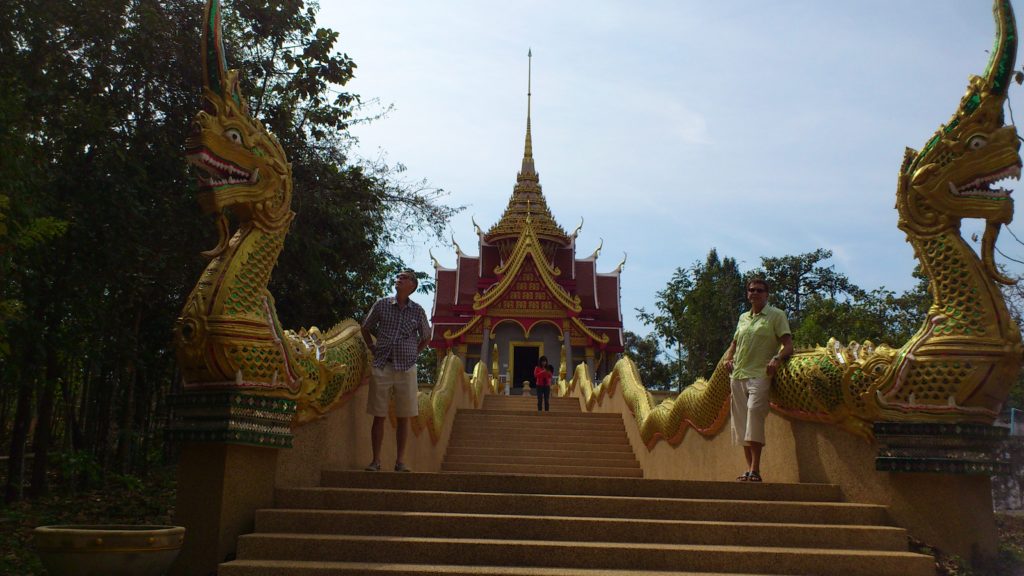 Compare Travel Deals
Help OpenmindProjects raise funds to help poor children and protect the environment, at "no extra cost" to you!
Book your transportation boat, buses, trains, ferries, flights and hotels via our partner links. They give a percentage of what you spend to support our projects.
We don't sell tickets – we simply help you find the cheapest ones from your favorite booking sites. For free!
🌎CheapOair
International/Domestic flights, room and vacations packages.  CheapOair® | helps raises $8 – $25 of the ticket, tour and hotel room.
🌏12Go Asia
🌎Kiwi
🌍SkyScanner
🌎Aviasales
🌍Trip
🌎CheapOair
International/Domestic flights, room and vacations packages.  CheapOair® | helps raises $8 – $25 of the ticket, tour and hotel room.
🌏12Go Asia
🌎Kiwi
🌍SkyScanner
🌎Aviasales
🌍Trip
Check travel deals for Asia flights, boats, buses and ferries.